Webinars tailored to develop experts in provider compensation and contracting
Our webinars are developed and managed by the Education and Programming Committee for Member development.  If you are not a Member, please click Learn More below to become active today!
Learn More to Become a Member
Expert Level Creators
Our webinars utilize in-house executives, directors of compensation, and health system expertise in addition to outside expert consultants.
Cutting Edge Content
The Education and Programming Committee formulates content proposals based upon the latest issues facing provider compensation and contracting professionals.
Members – Scroll Down to Register!
Physician Call Pay: Current Market Data and Trends
December 8, 11 AM to 12 PM EST
In this webinar presented by the American Association of Provider Compensation Professionals, Cathy Kibbe and Rachel Swanson from Integrated Healthcare Strategies present on the topic of physician call compensation.  As the healthcare industry continues to evolve and physician compensation arrangements become more complex, so can the data. Join us as we provide valuable insights and trends regarding physician call pay arrangements, as well as an in depth analysis from Gallagher's 2019-2020 Physician Call Pay Survey Report. Topics will include: call pay prevalence, compensation trends by specialty, restricted versus unrestricted call, typical call rotations, backup call and trauma call.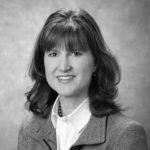 Cathy Kibbe is a Managing Principal with the Physician Services service line of Integrated Healthcare Strategies, a part of the Gallagher Human Resources & Compensation Consulting practice. Her clients range in size from rural community access hospitals to multi-state health care systems. Areas of focus include compensation audits, the design and administration of new compensation systems, incentive compensation design, physician executive compensation issues and physician opinion surveys.
She has over 25 years of experience working with physician groups and hospitals in both a consulting capacity and in a leadership role with a large regional payor organization. Ms. Kibbe's previous experience includes internal auditing, merger and acquisition analysis, physician network management, market research, and strategic planning.
Ms. Kibbe holds a B.A. degree from Stanford University in Quantitative Economics and an M.B.A. degree from University of Minnesota Carlson School of Management with a concentration in Finance.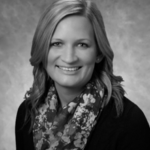 Rachel Swanson is a Consultant with the Physician and Advanced Practice Provider Services service line of Gallagher's Human Resources & Compensation Consulting practice. In addition to her consulting services, Ms. Swanson manages the Physician & APP Services analyst team, as well as the service line's nationally recognized compensation surveys.
Ms. Swanson assists clients to improve the financial performance of their physician practices, and to ensure they meet regulatory compliance. Her areas of specialization focus on analyzing compensation models against related market compensation data and productivity metrics, and providing a global view of the overall financials for a physician practice. To leverage the data necessary to provide a high-level, accurate analysis, Ms. Swanson is closely involved in the compilation and organization of survey data that supports the analysis she conducts.
Ms. Swanson has earned a Master's of Business Administration from Concordia University and graduated from Minnesota State University in Mankato, Minnesota where she obtained a Bachelor of Science degree in Corporate Finance, with minors in Accounting and Business Administration.